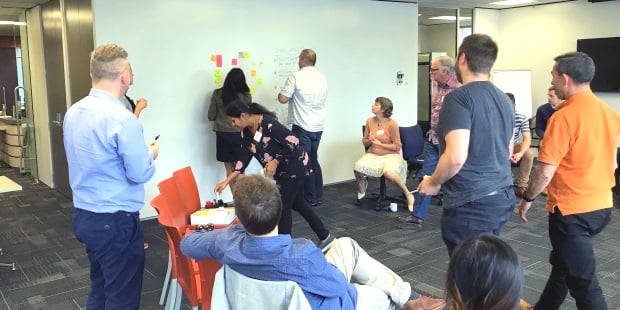 Above the past few of months we have had several learning alternatives outside of our training courses:
Be sure to indicator up in this article if you'd like to get invitations to these sorts of events in the future.
---
Sharing what our consultants are understanding
Steve Fargher, Senior Specialist (see Steve's profile)

Is this a prototype or an MVP? Nicely really, it is a proof of concept – this post resonated strongly with me all around what we are expecting to produce vs . what the purchaser is anticipating. Usually we use conditions like 'Proof of Concept' and 'Minimum Viable Product or service (MVP)' without the need of really defining and being familiar with exactly what these mean and how they will form the products we provide. This post highlights the discrepancies concerning these terms and reveals the value of setting up a constant knowledge and settlement with our buyers when we use them!
Bill Ross, Principal Expert (see Bill's profile)

The New Killer Apps: Teamwork and Weak Signal Detection Lessons from the Armed forces – following attending Michael Sahota's Certified Agile Management overview session for Equinox IT, I assumed this the latest InfoQ article resonated with a lot of of Michael's sights. I especially like the definition of the "Suck Considerably less" strategy… …."islands of disconnected effort" approach to agility, in which an organisation hires a bunch of certified consultants who argue more than frameworks. Some of these consultants swear by engineering or scaling agile approaches for correcting human programs.

Give Relaxation a Relaxation with RSocket – Microservices certification is now the architecture of preference for options demanding scalability, flexibility, and complexity. Ingredient conversation is essential to microservices certification working, and HTTP and the Relaxation (Representation Condition Transfer) pattern are the default decision for this conversation. However HTTP was in no way made for this, resulting in issues this sort of as very poor functionality and back again-tension. This InfoQ posting discusses RSocket as an possibility to make significant functionality microservices certification based mostly on a versatile suit-for-function layer-7 protocol.
Kevin Thomas, Senior Marketing consultant (see Kevin's profile)

Presenting on multi-aspect authentication at OWASP meet up with-up – it was good to existing to the Wellington OWASP satisfy-up on multi-component authentication. Damaged authentication stays firmly pegged at the #2 position in the OWASP top 10, yet quite a few web sites and large-danger services do not put into action multi-issue authentication approaches. During the presentation I focused on the Time-based One-Time Password (TOTP) algorithm and inspired progress groups to incorporate these and other emerging authentication approaches into their purposes.